CLICK POSTER TO ENLARGE!
THE PLAY THAT BECAME THE FILM!
As well as starring Andy, the film was written and directed by Andy & Jeremy Dyson. Hailed as a modern classic, Ghost Stories has played to rave reviews the world over, and was number 16 in Empire Magazines '20 Greatest Horror Films Ever Made' & even Certified Fresh on Rotten Tomatoes!

​It enjoyed fantastic reviews and had an incredible 13 month run.​ Since then it has played in Moscow, Toronto, ​Shanghai, Lima and at the Sydney Opera House. It has now ​ thrill​led​ over ​5​ 00,000 audience members who have all jumped, laughed & screamed like never before in a theatre. ​In 2014 it returned to the West End of London for a second run at the Arts theatre where it stayed for another incredible 13 month run. ​
The show was also awarded a remarkable accolade when it was nominated for 2 Olivier Awards in 2011, Best Sound & Best Entertainment. As well as more international productions a feature film version is also in the pipeline.
The totally unique West End show comes from the truly talented and dark minds of Andy & The League of Gentlemen's master of the macabre, Jeremy Dyson. Jeremy & Andy, best friends for 30 years, co-wrote the show and co-directed it along with Sean Holmes.
Ghost Stories received rave reviews and has developed a cult following among horror fans, theatre goers and the general public alike. A heart-pounding theatrical experience, Ghost Stories has left even the most hardened of viewers gasping for breath and reaching for their coats to hide behind. Truly not for the feint hearted or those of a nervous disposition, but perfect for anyone who wants a thrilling night out they'll never forget, Ghost Stories carries an advisory age limit of 15+.
Ghost Stories mixes the very best of theatre with the buzz of a thrill-ride, delivering something unforgettable. Just keep telling yourself it's only a show.
You have been warned!
Visit the Ghost Stories website or join the Facebook group.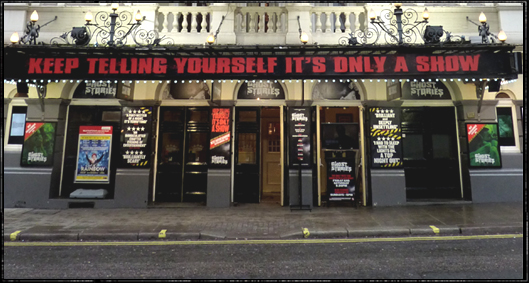 London's West End - The Duke of Yorks Theatre
On April 1st 2011 'Ghost Stories' makes it's North American premier in Toronto at the Panasonic theatre.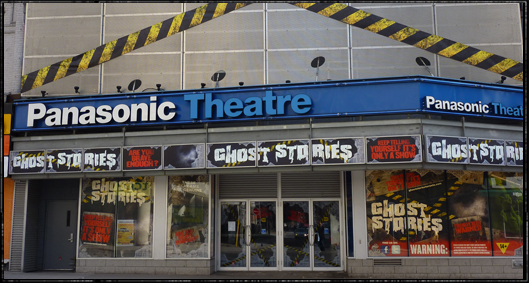 Toronto - The Panasonic Theatre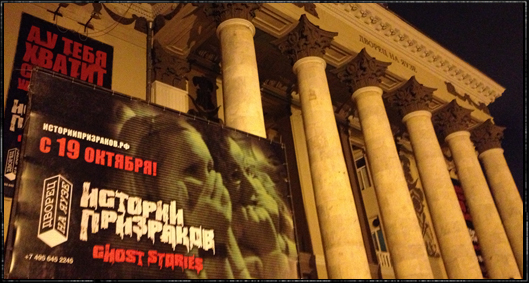 Yauza Palace - Moscow

"Jeremy Dyson and Andy Nyman's horror play does a fine job of intriguing, amusing, unsettloing and, yes, scaring the willies out of you. Dyson and Nyman... know how to make hokum plausible and vivid It's short, sharp and shockingly good fun. There's a reason... this show broke all Box Office records in its runs in Liverpool and Hammersmith this year"
Times, Dominic Maxwell

Jump-out-of-your-seat shocks!"
Time Out

"A whole lot of fiendish fun. A supremely entertaining thrill-ride."
City AM