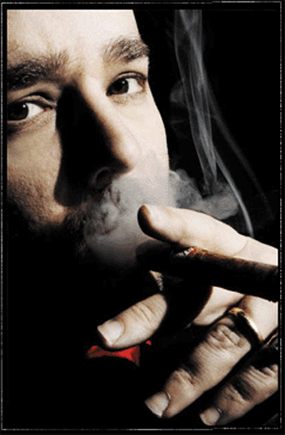 ANDY NYMAN & DERREN BROWN – DIRECTOR & CO-WRITER WIN OLIVIER AWARD FOR BEST ENTERTAINMENT 2006.
Andy has been doing magic for over 30 years.
Respected the world over Andy has created some of the most popular magic effects of the past 20 years.
One of the co-writers and creators of the acclaimed TV shows Derren Brown - Mind Control & Trick of the Mind. He and the show won a Silver Rose at The 2003 Montreux Television Festival - one of highest accolades any writer and Television programme can receive.
Andy also co wrote and co directed Derren's hugely popular stage shows - 'Derren Brown – Live', 'Derren Brown – Something Wicked This Way Comes', 'Derren Brown - An Evening of Wonders' , 'Derren Brown - Enigma' and the current live show, 'Derren Brown - Infamous' & his latest show 'Miracle' sixAll five of the shows have enjoyed sell-out UK tours and West End runs.
Andy is respected as a performer and teacher of 'Mentalism' the world over. Known within the Magic World as 'The Tabletop Grifter'
In 2008 Andy was awarded the MIMC - this is the Member of the Inner Magic Circle, this is the highest award any Magician can receive and is bestowed upon very few performers.
In 2011 through Miracle Factory, Andy published his book 'Bulletproof'.
The book collects together over 40 of Andy's invented magic routines, all with that unique 'Nyman feel'. Some edgy, some dark, some hilarious & some just downright odd, Andy's routines & thinking has influenced many of the worlds leading magicians, most notably Derren Brown.
This limited run of 750 copies was an instant sell out & has now become a much coveted collectors item.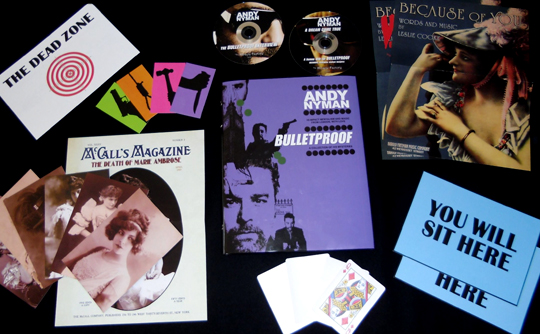 You can buy Andy's products here.
Derren Brown's Lottery Prediction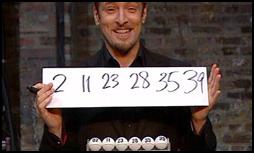 Derren Brown's Lottery Prediction has become a worldwide phenomenon. Derren & Andy spent 5 years talking about it and 1 year of solid preparation towards the big night. Live in front of a huge TV audience, Derren correctly predicted all 6 winning Lottery numbers.

The Event immediately become the number 1 viewed clip on YouTube and the number 1 Twitter topic in the world for the next 3 days.

Both Derren & Andy's websites crashed amid massive interest, whilst the internet became a hotbed of possible solution, speculations & conspiracy theories.

The Live prediction also made headline news in the UK, Australia, America & China.
Unfortunately Channel 4 had banned both Derren & Andy from buying a ticket and profiting from the prediction.